Hado Centrosa Garden received the Standard Living Space Award
On the morning of March 28, 1818, at the headquarters of the Investment Newspaper - No. 47 Quan Thanh - Ba Dinh - Hanoi, Hado Centrosa Garden Project by Ha Do Group as the investor officially was honored in TOP 20 projects have "living standard space" by the readers and customers vote. On behalf of the Group's Board of Management, Mr. Nguyen Trong Minh - Deputy General Director represented the prestigious award.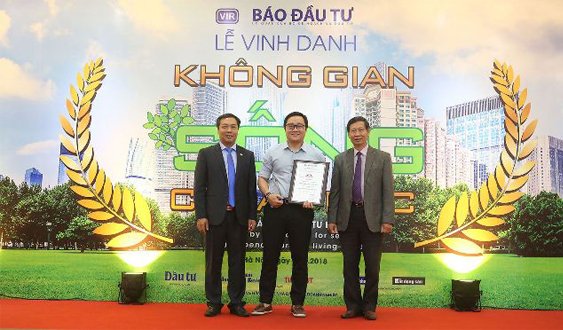 Mr. Nguyen Trong Minh - Deputy General Director of Ha Do Group represented to receive the award for Hado Centrosa Garden project
"Standard Living Space" voted on from 5/12/2017 to 5/1/2018 through the voting criteria including: Design language, utility system, friendly to the environment. school, relationship with residents and customers, legal standards, transparent communication. After nearly a month, nearly 500,000 readers voted, showing the interest of residents as well as customers for the real estate projects meet the criteria. Among the projects highly appreciated by readers and customers, Ha Do Group's Hado Centrosa Garden was honored in the Top 5 list of 20 projects. This is the result of the heart and worth the efforts of the investor in creating a project worth living in the center of the city. Ho Chi Minh.
Hado Centrosa Garden owns a land plot of 6.85 hectares in the heart of District 10, contiguous to main roads 3/2 and Cao Thang extended to the most expensive District 10, outstanding project with 115 adjacent townhouses level and 8 blocks high 30 floors. In order to create the green living standard for customers right in the center of the city, the project is devoted to more than 60% of land area and floor for public utilities and green park. for the resident community.
The 8 luxury apartment towers are named Orchid 1 & 2, Jasmine 1 & 2 and Iris 1-2-3-4, respectively. and public utilities have the idea of ​​design, the color of the flowers, creating fresh, close to the residents. In particular, Hado Centrosa Garden has 21 green gardens spread throughout the project, including 16 outstanding high-altitude gardens such as Vinh Vien, Hoa Vien, Hoang Vien, Hong Vien, Citadel, Citadel, Phu Quoc, Vienna, ...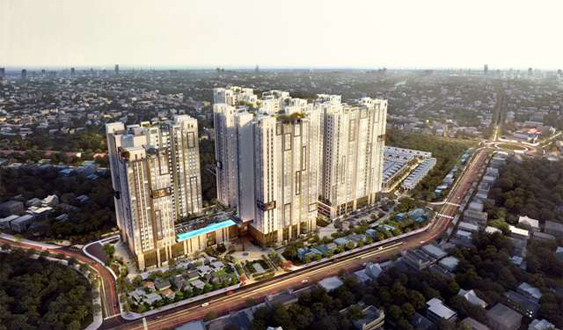 Hado Centrosa Garden ranked fifth on 20 projects voted the Standard Living Space
Parallel with that, the progress of the works is very standard, apart from the adjacent townhouses have handed the permanent property to the residents since December 2017, high-grade residential area gradually existing when 4 towers Orchid and Jasmine all finished up the 3 months ahead, the Iris building is expected to exceed 4 months progress. With its professional management system and experienced staff, Hado Centrosa Garden will soon become one of the most modern and sophisticated residential complexes in the CBD. city.